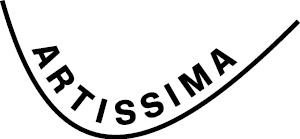 Time left to compete
05
Days
08
Hrs
27
Mins
13
Secs
THE GLOBAL CONTEMPORARY CHANGING MODELS
INTERNATIONAL CONTEMPORARY ART MARKETS COMPETITION
INTRODUCTION
As part of the competition, candidates are invited to figure themselves as entrepreneurs in the contemporary art world, imagining a specific business model or a small start-up in the contemporary cultural world.
The contemporary art system in its complexity is a faithful mirror of the transformations of today's society and its markets, registering the radical transformations in the means of production and consumption of culture in this recent decade.
Each actor in the contemporary art world as well as all activities operate from a specific point of view. In all transformations models as well as reference points for galleries, art-fairs, auction-houses, foundations, magazines, no-profit spaces as well as museums are changing. New cultural start-ups in order to be successful have to focus on key elements: a specific identity, a long term relationship with local and international actors of the art market, an intuition on the possible evolutions of the contemporary art context.
International art exhibitions, like Documenta in Kassel or the Venice Biennials are financed by private patrons or commercial galleries; international art-fairs like Art Basel, Frieze or Artissima are becoming international cultural festivals; collectors with private foundations act as museum directors; auction-houses develop private sales with guaranteed prices; art galleries that have become multinationals and no-profit spaces are open to the exchanges of the art market and are transforming the rules in which the art world develops, making new models of business necessary.
PROJECT BRIEF
Students are invited to present a project of a new business or a start-up in the contemporary art world. An introductory text maximum 3 A4 pages that describes the type of business and the system in which it plans to operate; a model of management and a team model will complete the project.
SCHOLARSHIP COMPETITION
PRIZES
The best projects will be awarded one of the 25 scholarships covering up to 50% of the tuition fees to attend the first year of the selected Master of Arts or Academic Master Programme starting in October 2021.
Prizes will be calculated on the standard tuition fee amounting to:
€18.200 for EU and non-EU passport holders (Regional Tax for Academic Studies and Graduation Thesis Fee are not included) for one of the NABA Master of Arts Programmes;
€15.000 for EU passport holders (Graduation Thesis Fee is not included) for one of the NABA Academic Master Programmes;
€19.000 for non-EU passport holders (Graduation Thesis Fee is not included) for one of the NABA Academic Master Programmes.
SCHEDULE
April 16th, 2021 – Deadline for submitting complete application documents and competition project.
HOW CAN I SUBSCRIBE TO THIS INITIATIVE?
All interested students can submit their application by presenting their project according to each brief's deliverables, filling in the Application Form (downloadable at the link https://bit.ly/3aCpX2S) and uploading the complete digital documentation.
Otherwise materials can be sent by e-mail to: int.info@naba.it
After submitting their applications, candidates will receive a confirmation e-mail within 48 hours. If candidates do not receive a confirmation, they should write to: int.info@naba.it
The deadline for sending applications is April 16th, 2021.
Discover the General conditions and every detail on the Scolarship Competition.