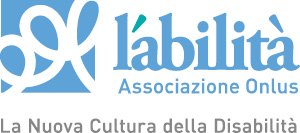 Time left to compete
05
Days
08
Hrs
27
Mins
13
Secs
SMALL CHANGES, BIG EFFECTS
INTERNATIONAL SOCIAL DESIGN COMPETITION
INTRODUCTION
Social Design Activates Social Innovation
When oriented towards the definition of social development strategies, design is able to make the most of both human and natural resources and to produce sustainable innovation in any social and political context in the world. It is able to promote the development of local communities and identities, to initiate dynamics of social evolution and gender emancipation, to activate new economies both on small and on large scale. Social design is able to give shape and vision to a better future through a "coopetitive" global approach. The Master of Arts in Social Design will provide students with the tools to understand and interpret the new needs of complex contemporary societies, as well as to explore the possible scenarios of the designer's profession on a global scale in the world of today and tomorrow.
PROJECT BRIEF
The competition requires the creation of a design intervention aimed at a specific community or a specific eco-system. Define which community you are taking in consideration: a group of people sharing the same interests, passions, spaces or even the same profession; define if the subject of the social design project is a local community, or a global community interconnected through digital communication forms. Imagine an action that can be interpreted by this community's members, a minimal action that can be shared, replicated, spread, with the aim of improving life conditions, work conditions, or the quality of relationships and mutual communications. At last describe the effects of innovations, social developments, cultural awareness that you expect to reach through the designed intervention.
SCHOLARSHIP COMPETITION
PRIZES
The best projects will be awarded one of the 25 scholarships covering up to 50% of the tuition fees to attend the first year of the selected Master of Arts or Academic Master Programme starting in October 2021.
Prizes will be calculated on the standard tuition fee amounting to:
€18.200 for EU and non-EU passport holders (Regional Tax for Academic Studies and Graduation Thesis Fee are not included) for one of the NABA Master of Arts Programmes;
€15.000 for EU passport holders (Graduation Thesis Fee is not included) for one of the NABA Academic Master Programmes;
€19.000 for non-EU passport holders (Graduation Thesis Fee is not included) for one of the NABA Academic Master Programmes.
SCHEDULE
April 16th, 2021 – Deadline for submitting complete application documents and competition project.
HOW CAN I SUBSCRIBE TO THIS INITIATIVE?
All interested students can submit their application by presenting their project according to each brief's deliverables, filling in the Application Form (downloadable at the link https://bit.ly/3aCpX2S) and uploading the complete digital documentation.
Otherwise materials can be sent by e-mail to: int.info@naba.it
After submitting their applications, candidates will receive a confirmation e-mail within 48 hours. If candidates do not receive a confirmation, they should write to: int.info@naba.it
The deadline for sending applications is April 16th, 2021.
Discover the General conditions and every detail on the Scolarship Competition.