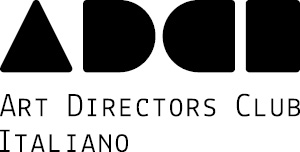 Time left to compete
05
Days
08
Hrs
27
Mins
13
Secs
IT'S TIME FOR A NEW ADVENTURE
INTERNATIONAL CREATIVE ADVERTISING COMPETITION
PROJECT BRIEF
A business from your country has decided to relaunch one of its products through social media platforms and has chosen you to design a strategy taking inspiration from an advertising that you saw on television when you were a child and that you have never forgotten (every now and then you still watch it on YouTube!).
Today, in front of the managers of that company, you are ready to pitch your idea (you have 3 minutes to convince them). It took some hard work, but in the end, you were able to:
Analyse the old advertising (what message did it communicate? What emotional need of the consumer did it satisfy? Why did that creative idea prove successful to the point of being relevant even today?);
Use the old concept, transforming it into a new message suitable to be spread via smartphone (why do you think this digital strategy is useful? Which digital consumer behaviour do you want to encourage? What motivation will push the consumer to use the proposed social platform?);
Create the storyboard for a video that tells us your new idea and in which there is the same brand payoff but an effective new claim related to the presented creative idea (well, you may not be very good at drawing, but your idea will convince them…). Fantastic! You were able to fit all three points in a 10 MB max PDF file.
SCHOLARSHIP COMPETITION
PRIZES
The best projects will be awarded one of the 25 scholarships covering up to 50% of the tuition fees to attend the first year of the selected Master of Arts or Academic Master Programme starting in October 2021.
Prizes will be calculated on the standard tuition fee amounting to:
€18.200 for EU and non-EU passport holders (Regional Tax for Academic Studies and Graduation Thesis Fee are not included) for one of the NABA Master of Arts Programmes;
€15.000 for EU passport holders (Graduation Thesis Fee is not included) for one of the NABA Academic Master Programmes;
€19.000 for non-EU passport holders (Graduation Thesis Fee is not included) for one of the NABA Academic Master Programmes.
SCHEDULE
April 16th, 2021 – Deadline for submitting complete application documents and competition project.
HOW CAN I SUBSCRIBE TO THIS INITIATIVE?
All interested students can submit their application by presenting their project according to each brief's deliverables, filling in the Application Form (downloadable at the link https://bit.ly/3aCpX2S) and uploading the complete digital documentation.
Otherwise materials can be sent by e-mail to: int.info@naba.it
After submitting their applications, candidates will receive a confirmation e-mail within 48 hours. If candidates do not receive a confirmation, they should write to: int.info@naba.it
The deadline for sending applications is April 16th, 2021.
Discover the General conditions and every detail on the Scolarship Competition.