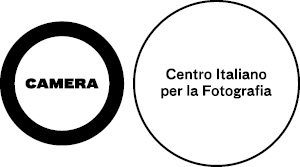 Time left to compete
05
Days
08
Hrs
27
Mins
13
Secs
HYPERREAL
INTERNATIONAL PHOTOGRAPHY AND VISUAL DESIGN COMPETITION
PROJECT BRIEF
Photography is not mere documentation of reality. Quite the contrary, it always involves its transformation. Through the photographic process' filter, the world becomes something completely different: an image.
Keeping this fact as a starting point, photography can be used to represent something that does not exist yet or to produce something completely new, starting from a real and identifiable subject.
Right at the start of the new millennium, this process becomes possible thanks to photo correction softwares, but the same effect can be achieved with the use of pure photographic grammar. This art form has, in fact, a transformative nature: far from the diffused stereotype, photography is not a way to tell the truth, but it gives shape and matter to an interpretation of reality.
Instead of opening a window onto the world, photography must be used as a mirror, reflecting the author's thought, vision and fantasy.
SCHOLARSHIP COMPETITION
PRIZES
The best projects will be awarded one of the 25 scholarships covering up to 50% of the tuition fees to attend the first year of the selected Master of Arts or Academic Master Programme starting in October 2021.
Prizes will be calculated on the standard tuition fee amounting to:
€18.200 for EU and non-EU passport holders (Regional Tax for Academic Studies and Graduation Thesis Fee are not included) for one of the NABA Master of Arts Programmes;
€15.000 for EU passport holders (Graduation Thesis Fee is not included) for one of the NABA Academic Master Programmes;
€19.000 for non-EU passport holders (Graduation Thesis Fee is not included) for one of the NABA Academic Master Programmes.
SCHEDULE
April 16th, 2021 – Deadline for submitting complete application documents and competition project.
HOW CAN I SUBSCRIBE TO THIS INITIATIVE?
All interested students can submit their application by presenting their project according to each brief's deliverables, filling in the Application Form (downloadable at the link https://bit.ly/3aCpX2S)  and uploading the complete digital documentation.
Otherwise materials can be sent by e-mail to: int.info@naba.it
After submitting their applications, candidates will receive a confirmation e-mail within 48 hours. If candidates do not receive a confirmation, they should write to: int.info@naba.it
The deadline for sending applications is April 16th, 2021.
Discover the General conditions and every detail on the Scolarship Competition.