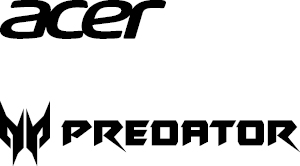 Time left to compete
05
Days
08
Hrs
27
Mins
13
Secs
ACER PREDATOR
INTERNATIONAL USER EXPERIENCE DESIGN COMPETITION
INTRODUCTION
Acer, a well-known information technology brand, wants to increase its visibility in the Gaming world with its Predator brand product line. The brand features a complete range of high-end gaming devices, as well as a wide choice of accessories (headsets, mouses, keyboards, mousepads, etc.) that allow for a totally immersive gaming experience. It targets males and females between 12 and 30, but also includes people over 30.
Predator products are for:
Entry gamers who aim at playing at a professional level;
Streamers and developers;
Pro players and Hard core gamers.
PROJECT BRIEF
Acer wants to offer its clients a configurator that, through an augmented reality application, helps users create their game-station within a defined space, such as a bedroom. Once they have completed their configuration, the service shall allow the users to go on with product reservation and purchase.
Participants are required to:
Identify the best UX strategy to make the brand top of mind for its target, using modern technologies and users analysis;
Devise a mobile application that provides technologic engagement, a connection between gamers and the brand, as well as an innovative service to promote the Predator product line.
SCHOLARSHIP COMPETITION
PRIZES
The best projects will be awarded one of the 25 scholarships covering up to 50% of the tuition fees to attend the first year of the selected Master of Arts or Academic Master Programme starting in October 2021.
Prizes will be calculated on the standard tuition fee amounting to:
€18.200 for EU and non-EU passport holders (Regional Tax for Academic Studies and Graduation Thesis Fee are not included) for one of the NABA Master of Arts Programmes;
€15.000 for EU passport holders (Graduation Thesis Fee is not included) for one of the NABA Academic Master Programmes;
€19.000 for non-EU passport holders (Graduation Thesis Fee is not included) for one of the NABA Academic Master Programmes.
SCHEDULE
April 16th, 2021 – Deadline for submitting complete application documents and competition project.
HOW CAN I SUBSCRIBE TO THIS INITIATIVE?
All interested students can submit their application by presenting their project according to each brief's deliverables, filling in the Application Form (downloadable at the link https://bit.ly/3aCpX2S) and uploading the complete digital documentation.
Otherwise materials can be sent by e-mail to: int.info@naba.it
After submitting their applications, candidates will receive a confirmation e-mail within 48 hours. If candidates do not receive a confirmation, they should write to: int.info@naba.it
The deadline for sending applications is April 16th, 2021.
Discover the General conditions and every detail on the Scolarship Competition.